www.finepeter.com/libendet.html


Return to FinePeter Consulting Inc. Home Page
---
Retouching and PrePress Services
Linda Bendet (Li), an associate of FinePeter Consulting Inc. is a computer artist who recognizes the need to know the field from all angles, not just as an artist and designer, but in prepress as well. She extends her high end imaging business to include consulting with designers and agencies in selecting the right service bureau and strategy for imaging.
For the majority of her clients, Bendet works as an Adobe Photoshop specialist using the program for both conceptual comps as well as for producing the final work. After client acceptance for the high-end image setting, she produces both chromes and films separations with matchprints. She works with a number of service bureaus in the New York metropolitan area who specialize in different types of output covering varied price ranges.
Ms. Bendet is also available for traditional projects, whether it be web page imaging design or an advertising brochure, that utilize the standard gamut of desktop publishing software.
She had chaired for four years, the New York MacUsers' Group, (NYMUG) Electronic Imaging SIG. (Special Interest Group) Every month, she took a group of interested members, on field trips around Manhattan to expand their options of imaging input and output. The topics covered high end solutions utilizing the most cutting edge technology to some of the standards for low end output.
Presently she teaches on site at various clients, Adobe Photoshop. She has developed and has taught a three-hour seminar on PrePress called "Designing Beyond the Laserwriter".
This seminar is designed for art directors and designers who know desktop publishing mainly from the low-end comp level but are not preparing their files correctly for high-end output. In this seminar she tries to instill clean file building and help designers in problem solving and learning how to cut prepress costs.



PDF - Resume & Details

Click here for how to download and view a PDF
---
Before & After Samples - as Adobe PDF files
(thumbnails download full size image PDFs)
Click here for how to download and view a PDF
---
Published Product Reviews

ZBrush 1.23 Review in MetroMac Express 01/02 Issue - PDF



Adobe InDesign 2.0 Review in MetroMac Express 07/02 Issue - PDF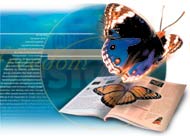 Adobe InDesign 1.5 Online Review
---
How to download and view a PDF

You can download a printable Resume or Sample Images in Adobe Acrobat PDF format by clicking or option-clicking
on this PDF icon or link or double click (depending on your browser) to view on screen but you must already have
the Acrobat Reader and/or browser plugin installed. Your computer can be a Mac, Windows, NT, Unix, Sparc,
LINUX, AIX or OS/2. If you don't have the plugin or application, click on this icon ->

Li Tele 212-598-4022


Return to FinePeter Home Page


To Next Page
Back to Top
Copyright © 2019 FinePeter Consulting Inc. and Linda Bendet- Legal and Site Usage Info